Professional Electronic/ Electrical/ Mechatronic/ Hydraulic/ Pneumatic Training Systems manufacturer.
Sun Equipment – Training Systems
This Mechatronics Control System was a custom design for Sierra College in California. Professor Steven Hunter and Professor Michael Halbern initiated a new mechatronics program to challenge students' problem solving skills and a keen understanding of the system structure and functions as a whole.
Mechatronics Control System – Sun Equipment Corporation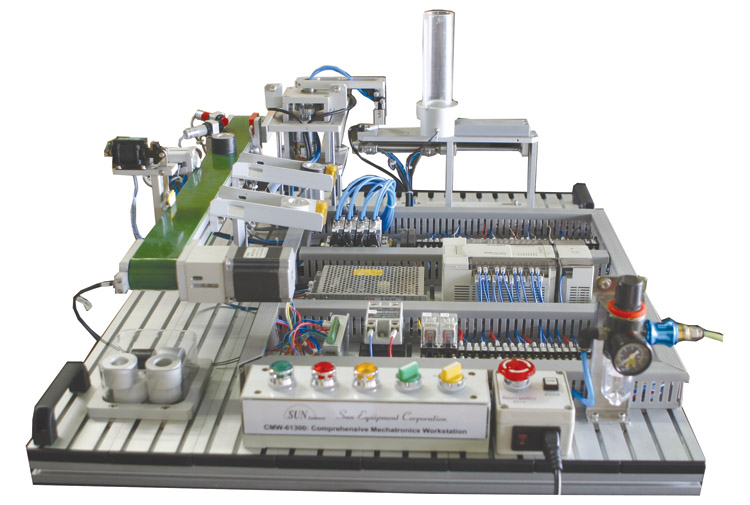 Electrical Specifications Include
Mitsubishi FX 2N-32 MR PLC Controller (Siemens and Allen Bradley PLC's available)
Main Unit I/O control points: 24 inputs/ 16 outputs
8K words memory (extensible to 16K words)
RS-232/ or RS-422
16 Input LED Indication lights, 16 Output LED Indication lights
25-pin D-Shaped communication connectors for I/O between PLC and mechanism