SynaptiCAD – Dynamic Design Simulation
"SynaptiCAD was founded by electrical engineers to create design tools that helped engineers think critically about their designs…….
..With SynaptiCAD's tools you are able to begin analyzing and simulating design ideas right away without having to complete an entire circuit model or schematic."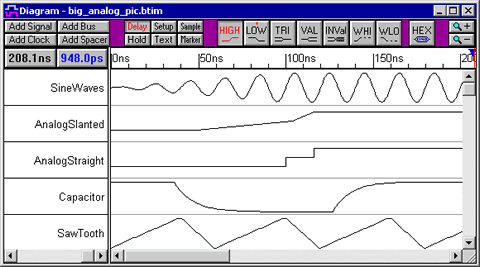 Analog Waveform Viewing and SPICE support
SynaptiCAD's timing diagram editors and waveform viewers allow analog signals to be displayed, imported, created, and manipulated. WaveFormer Pro and DataSheet Pro also support exporting to SPICE.